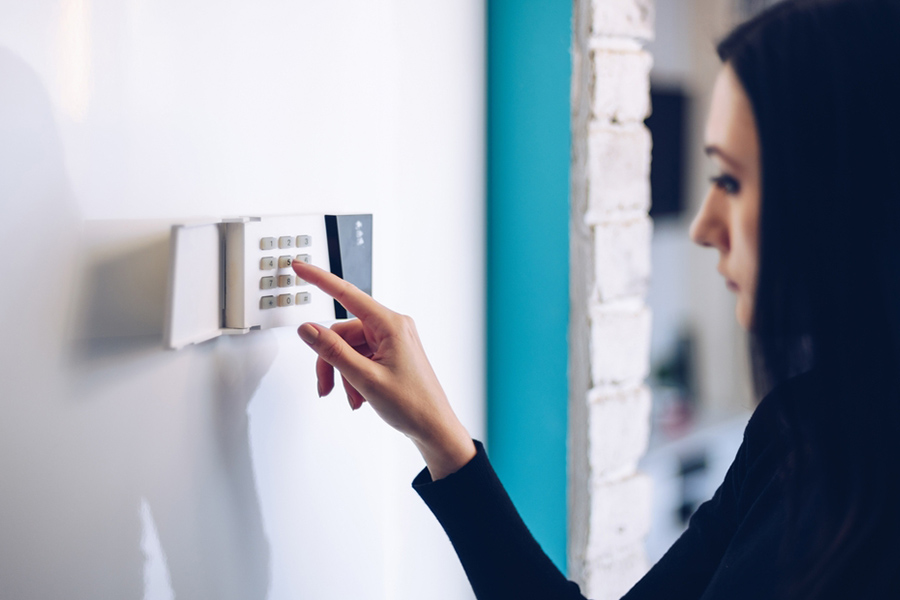 How To Reset Your San Bernadino Home System
One perk of having your home security system set up professionally is that you seldom find a reason to worry about it. Even so, there will likely be a few instances where you need to reset your alarms in San Bernadino. When using the ADT Command interface, your system reset normally requires just a few minor button tap when you've experienced common events like false alarms and battery changes.
Check Your Instruction Manual Before Resetting Your Alarm
A word to the wise before you start resetting your San Bernadino home security system, check your instruction manual ahead of time. You don't want to damage your home's protection due to pressing a button in error. Also, the process might change if you moved from a number pad to a modernized touchscreen interface. And if you're unable to figure out how to reset your system, don't worry as you can always reach out to the experts.
Resetting Your San Bernadino Home Security System After A False Alarm
Usually, a false alarm happens due to an accidentally tripped sensor. You are able to engage the central hub or open your ADT smartphone app and touch the shield option and type in your security code to turn off the system in these situations. You could get a call from your security monitoring team, but simply inform them that you had a false alarm.
How To Reset Your Alarm Following A Power Outage In San Bernadino
If the power goes out due to lighting, strong winds, or other reasons, you may start hearing a repeated, high-pitched beep from your alarm's central interface. This lets you know that the alarm is using the backup battery. To reset your unit and silence the beeping, you need to disarm/rearm the system.
But please note, if power is out for a longer period of time, you might need a total reset of your system. Pay careful attention to the instructions in your user's handbook -- usually by submitting your code and pressing the designated button two times -- and you should be back in business. You could still hear chirps from the backup power, as it's possible it won't stop until your battery is fully charged. Contact your home security agent if you are still having difficulties with your ADT controls 20 hours after your power is back on.
When You Need To Reset Your Home Security System After Replacing A Battery
There will be infrequent times when you need to change a battery in one of your home security components. In order to accomplish this, you want to change your alarm system to test mode so you avoid triggering an alarm by accident. After the new battery is put in place, change the system out of Test Mode and restore normal operations. If the control panel is unable to notice the device or the battery indicator stays on, you may require a full reset of your security system.
Resetting Your San Bernadino Security System After Adding Or Deleting A User
Removing or adding personal codes can be done on your ADT Command hub and your ADT smartphone app. You shouldn't have to perform a system reset following the addition or deletion of codes. However, if you move into a new home with an existing ADT alarm system, you should call your residential security experts at (909) 247-3368 to set up a new contract. The installer will visit your property to upgrade outdated parts, set up more devices (if needed), and do a factory reset.
A Well-Designed Security System Is Only A Call Away
Resetting a home security system in San Bernadino can be a challenge if it fails to include clear devices and controls. If you would like to get your easy-to-use alarm system, contact (909) 247-3368 or complete the form below. Our team is happy to help customize the perfect security system for your needs.
Areas Served Around San Bernadino By Secure24 Your Local ADT Authorized Dealer